A re-do for updated photography, these have been on my blog for years and are my go-to for biscuits. I made them recently for when my cousins and their kids came for a playdate in the mid-morning. There may have been some cinnamon honey butter (just beat softened butter with a pinch of kosher salt, 1/2 tsp. cinnamon and about a tbsp. of honey until smoothly blended) to go along and everyone was happy – kids and mom alike. 
If you have perused this site you know that I will make healthy versions of certain recipes, and keep others classic. I think in this case if you start swapping healthy flour or reducing butter, the results aren't worth the added health. Let's be real, biscuits aren't a daily treat or even weekly – when I make biscuits I want them to taste how they should.
These make me think of a summer job I had once, at a beach front restaurant where the food was just so-so (ps I was a terrible waitress). They'd comp the guests a basket of biscuits to start the meal. Over the course of each shift I would eat too many biscuits to count. If I tried to count for you, it'd be like ten. Ten biscuits. They were just okay as far as biscuits go but even a just-okay biscuit is still pretty dang good.
This recipe, from America's Test Kitchen, is not "just okay". Nothing "just okay" about them. They're tender, flaky, buttery and just salty enough. They'd be fantastic with breakfast, as a salad side, with tea (and jam or fancy butter), stew, chili, thanksgiving, Tuesdays, etc. My cousins now make these with the fancy butter and jam for guests and have reported to me that nothing quite makes them feel like a rockstar in the kitchen like these biscuits.
Buttermilk Biscuits
Makes 12
America's Test Kitchen
2 c. all purpose flour, plus more for shaping the dough
2 tsp. baking powder
1/2 tsp. baking soda
1 tsp. sugar
1/2 tsp. salt
8 tbsp. (1 stick) cold unsalted butter, cut into 1/4 in. cubes
3/4 c. + 2 tbsp. cold buttermilk
1. Adjust oven rack to the middle and preheat oven to 450 degrees.
2. Place flour, baking powder, baking soda, sugar and salt in a large mixing bowl and whisk together.
3. Cut in butter to dry ingredients until mixture resembles coarse crumbs. To "cut in" means to blend solid fat with dry ingredients. You can use a pastry blender, two knives, or your fingertips. If using your hands, just mash the butter bits into the dry stuff until you no longer feel chunks of butter. Keep working the butter through until the mixture looks the same and clumps up like wet sand).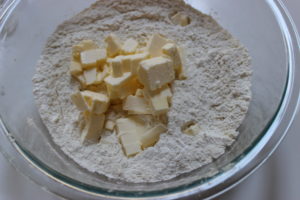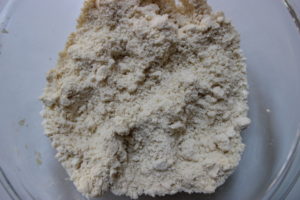 4. Stir in the buttermilk with a rubber spatula until mixture forms a soft, sticky dough.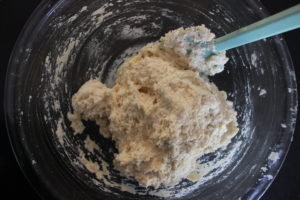 5. Scoop batter out with a cookie scoop or two spoons and plop down onto silpat/parchment lined baking sheet. Space 2 inches apart.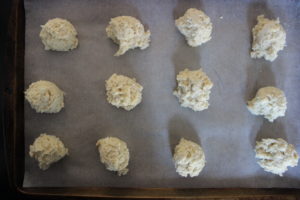 8. Bake for 10-12 minutes or until light brown.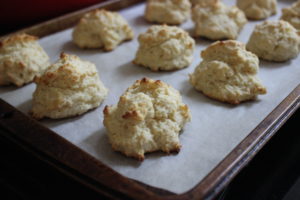 9. Serve immediately.